Posted on
By Catherine O'Rourke & Mabel Fischer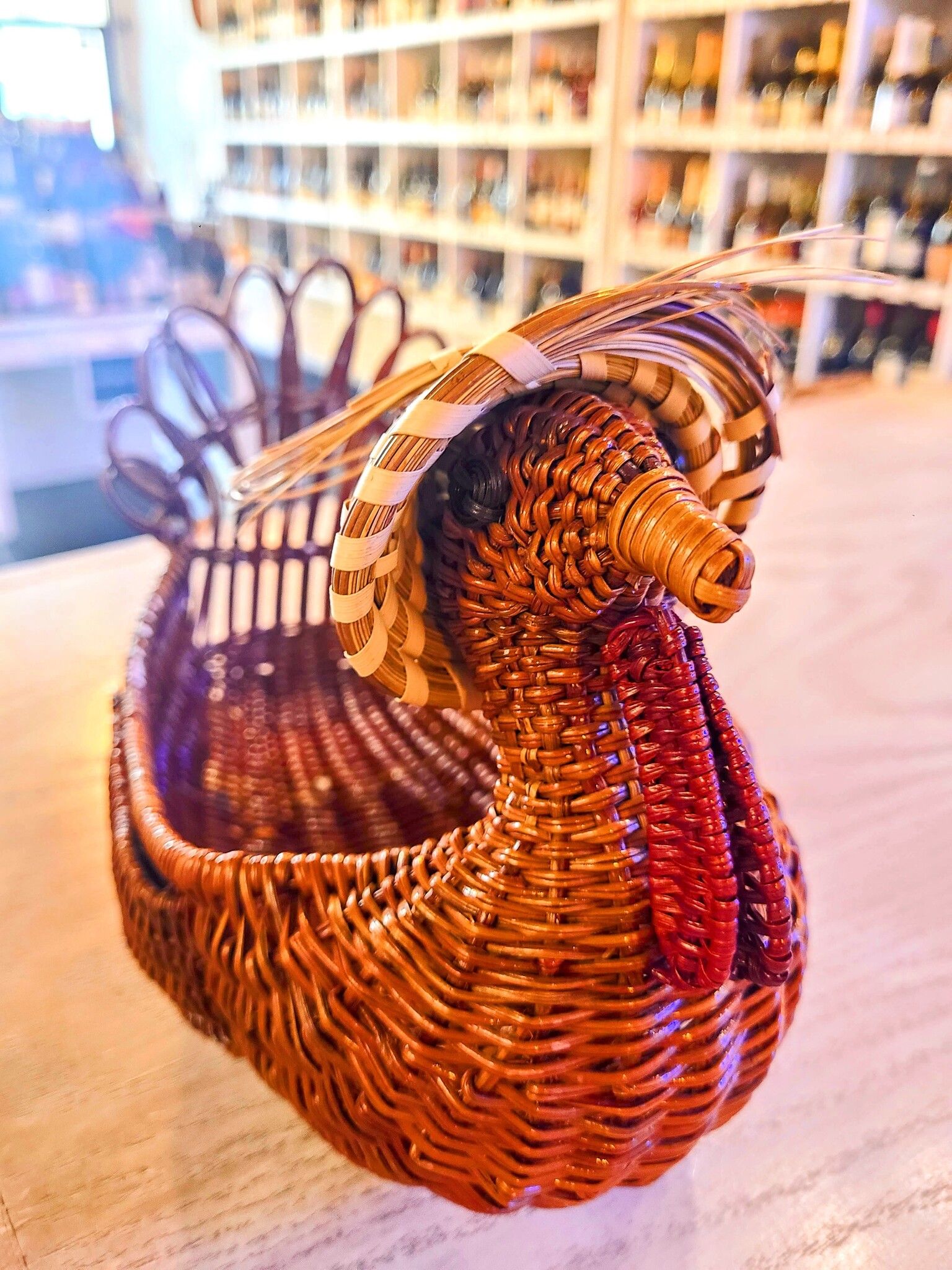 We may not be a wine and liquor store, but we certainly are a wine and wicker store…

Here's a picture of our turkey basket and his sweetgrass hat to guide us through the feast.

Here you'll find a few handfuls of pairing ideas- old favorites and shiny new gems alike.

It doesn't have to be fancy; it just has to be good. If you're in the right place, with the right people, the rest will take care of itself.
Aperitivo and Antipasti - Sparkling as an Aperitivo with Antipasti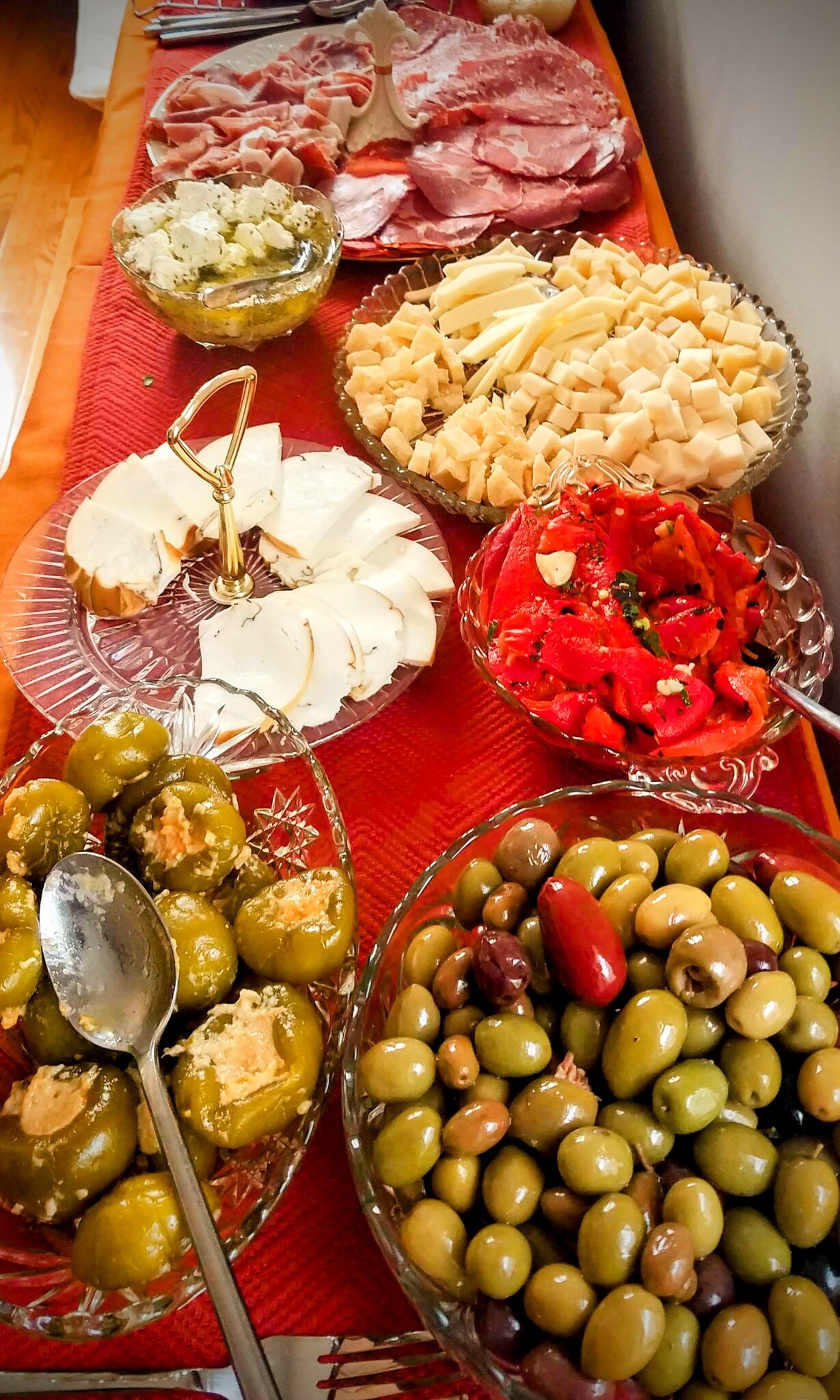 Aperitivo- coming from the latin word aperire, meaning to open- it is a cultural ritual in Italy and typically involves joining friends around a certain hour for companionship and snacks while sipping on something
lighthearted with delicate fruit and energetic acidity. 
It is meant to inspire appetite.
Below are some ideas that will set your taste buds singing!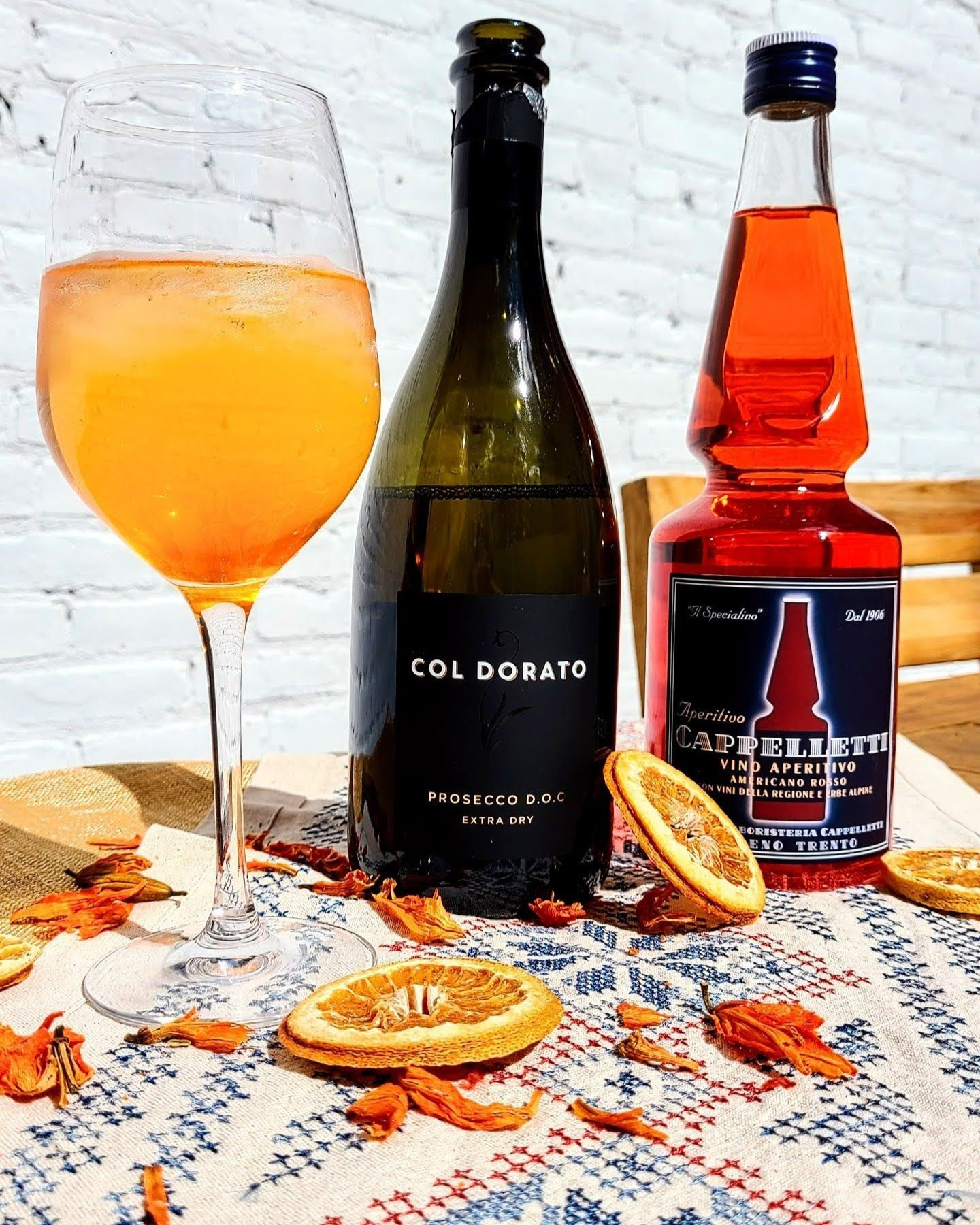 Prosecco DOC Extra Dry NV 
Col Dorato
$15
Fresh with depth of flavor- apple, lemon peel and grapefruit. 
Aperitivo NV
 Cappelletti
$26
Traditional Italian bitter with purity of flavor and a pleasant dry finish. Its color is natural and comes from cochineal beetles. It makes for a killer Negroni or Americano, and your days of Aperol will fade into the past once you try a Cappelletti spritz. 
(Combine with Col Dorato Prosecco, a splash of soda water, and a twist of Orange!)
Crémant de Loire NV
Domaine Jacky Marteau
$24
Sustainable
Jacky Marteau's daughter, Lulu, makes this wine from their vineyards in the Loire Valley's Touraine and it's easy to love! Cabernet Franc, Chardonnay, & Chenin Blanc dance together with delicate minerality, playful notes of citrus and pear, and the faintest whisper of white flowers.
Franciacorta Extra Brut "Animante" NV
 Barone Pizzini
$41
Natural, Organic
There is written record that Franciacorta has been making wines in the "Champagne method" for over a century longer than in Champagne itself…but then there's the question of Limoux…In any case, Pizzini's Franciacorta is simply classic. Chardonnay, Pinot Nero, & Pinot Bianco show up a little toasty and zesty with citrine hued stone fruit, a crisp vein of minerality, and subtle undertones of spice and flowers.
Classic Sides - Sage Stuffing, Garlic Mashed Potatoes, Creamed Spinach, Et Cetera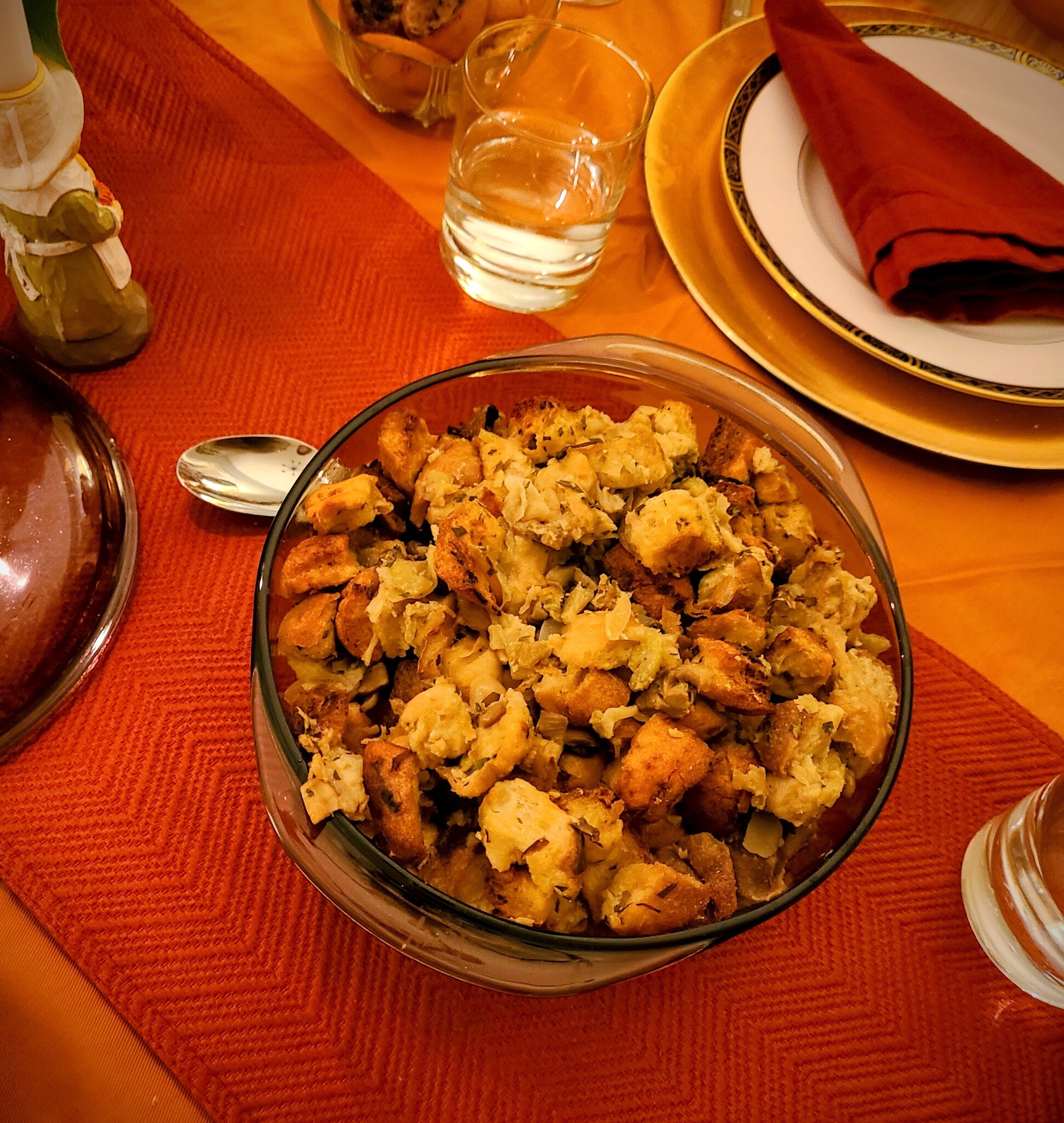 The et cetera is the best part…we are firm believers in SIDES. 
Their flavors and textures can make so many delicious combinations possible.  The decision is the most challenging part of the pairing.
 It really is more about what doesn't work than what does.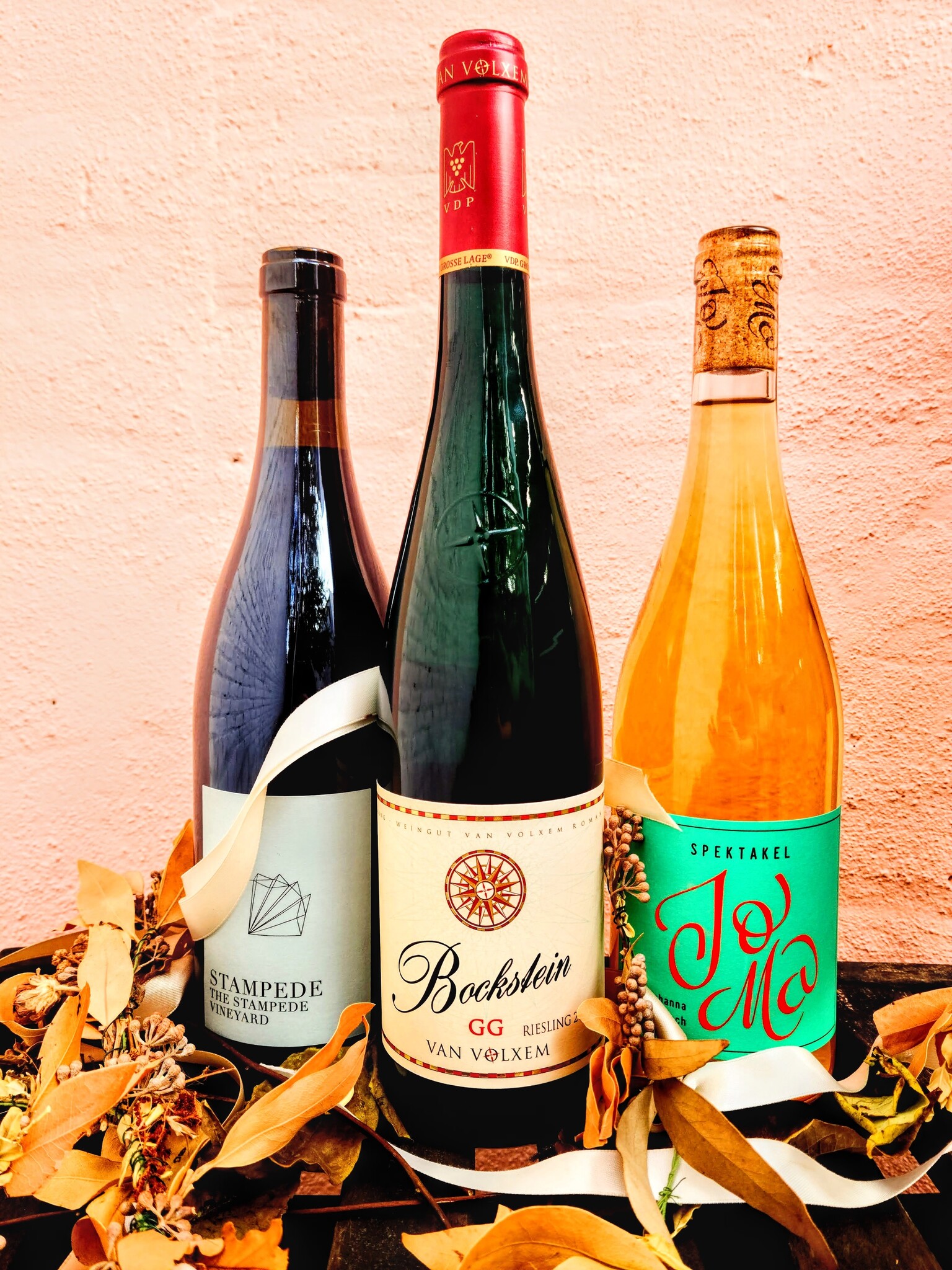 JoMa Spektakel Orange 2021
 Weingut Markowitsch
$18
Organic
Johanna Markowitsch makes this skin contact Gruner Veltliner. It's so pretty with notes of golden apple, apricot, a touch of herbs and orange blossom, with crushed gravel minerality.
Riesling "Bockstein GG" 2020
Van Volxem
$28
Sustainable
Exquisitely juicy stone fruit and spice backed by racing acidity and refreshing minerality. A shining diamond of a dry Riesling!
Stampede Vineyard Zinfandel 2015 
Scholium Vineyard
$36
Natural, Organic
From Stampede vineyard in NE Lodi, this is a wine of "quiet power" from a typically "big red" varietal. It's from legendary winemaker, Abe Schoener. We'll have what he's having. 
Turkey, Turkey, Turkey - The Big Bird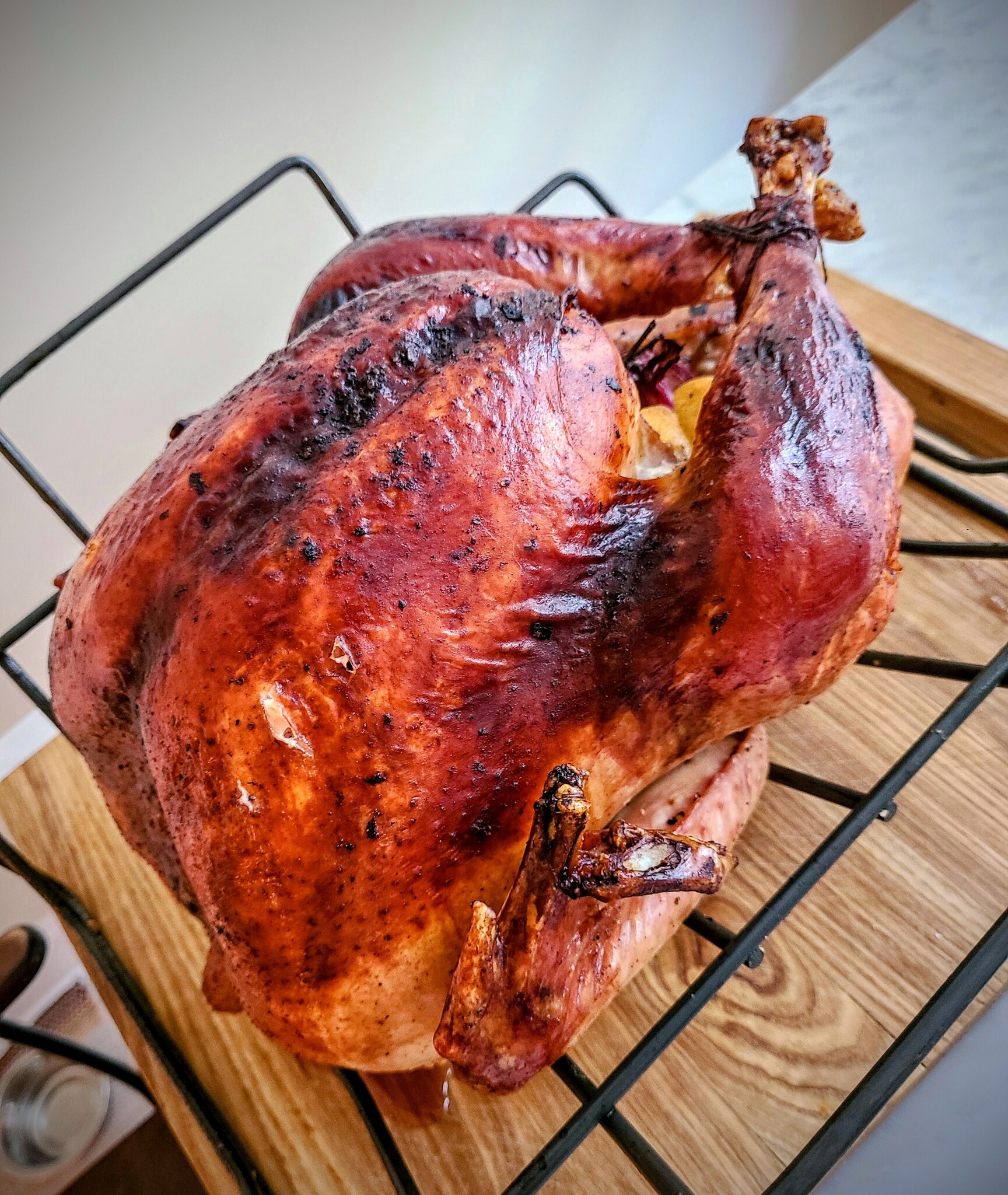 Love it or hate it, however you slice it, Turkey is the bell of the (butter)ball on Thanksgiving.
Its pairing should be something vibrant, ethereal. Here are a few ideas worthy of the starring role...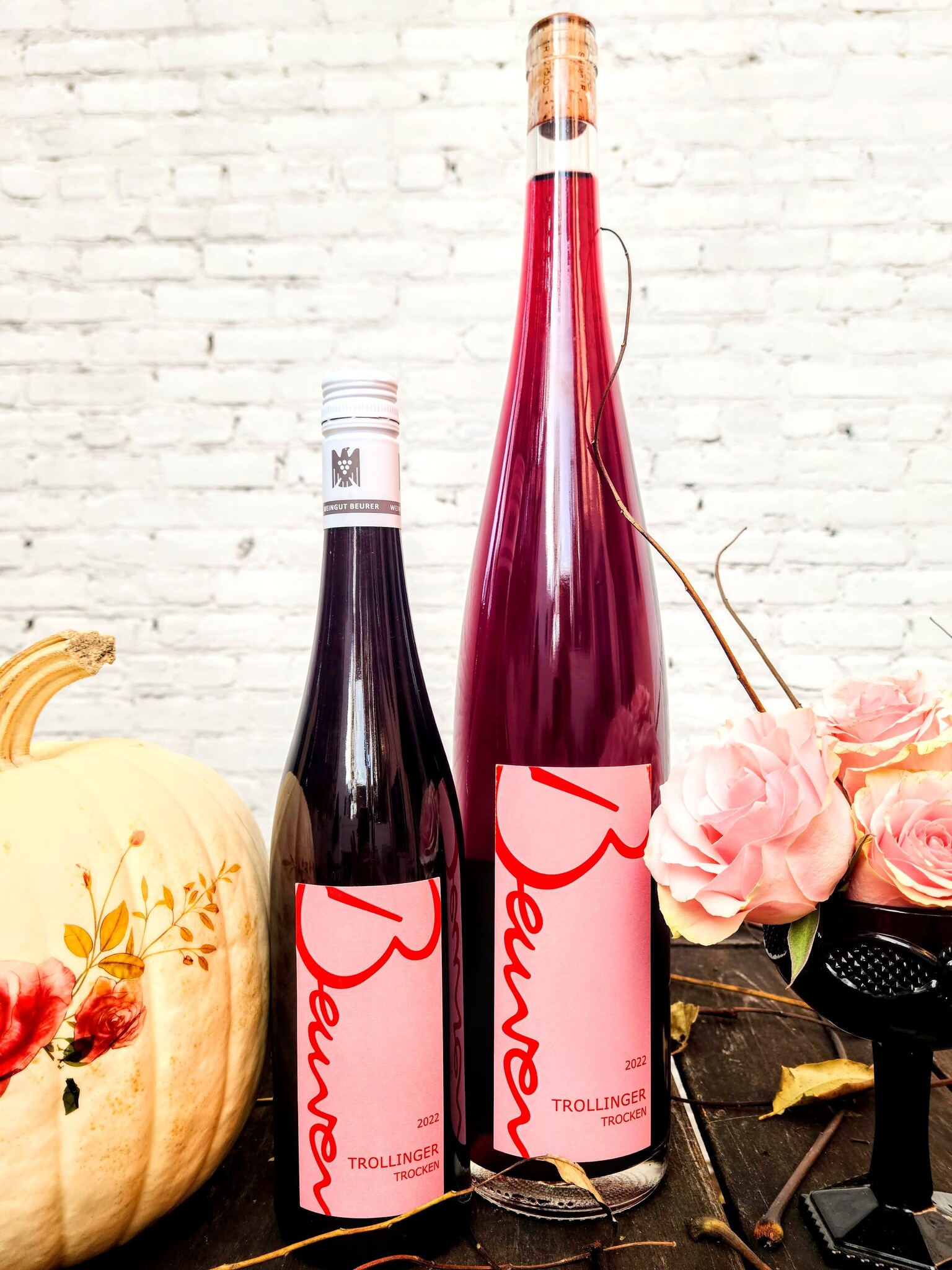 Beaujolais Primeur Origine Old Vine 2023 
Pierre-Marie Chermette
$19
Sustainable
This is Gamay harvested from old vines, which is uncommon for Beaujolais Nouveau. It's fresh as a baby yet well structured and delivers that ripe cassis and raspberry note that Nouveau is known for. A fun twist on a holiday classic!
 (Expected Release Date Thurs Nov 16th, Email or Call to Pre-Order!)
Valle del Maule Viognier "VOX" 2021 
Maturana Wines
$26
Natural, Sustainable
This is Viognier with just a touch of skin contact from a winery led by four brothers in Chile's Maule Valley. The soil is volcanic and everything they do is by hand, with family, and respecting the ways of the past. It's smokey and unctuous and tropical all at once. 
Trollinger 2022
 Beurer
$28
Organic
Trollinger is also called Schiava and it's grown and drank around Alto Adige, Austria, and Germany. This one is from there and it's pretty much adult cranberry juice. Energetic, bright and brambly red fruit dance alongside an array of spices. Serve with a chill if you please.  Also, consider the magnum size- it's sure to make a splash!
Dessert Wine and Digestivo - Carrot Cake & Pie…Oh me oh My!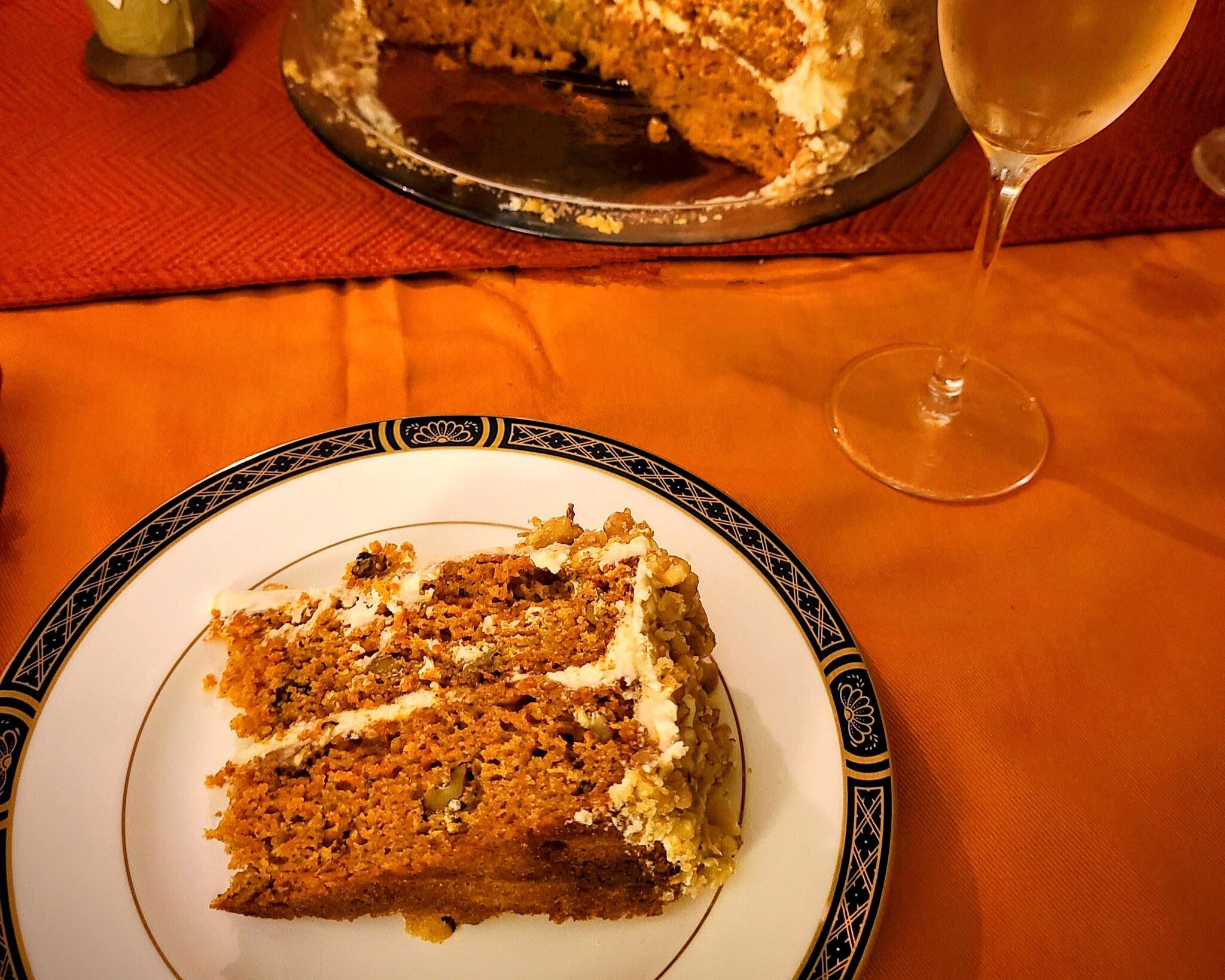 Take a beat to soak it all in… Sip on something sweet….Savor something rich and layered…Slow down time.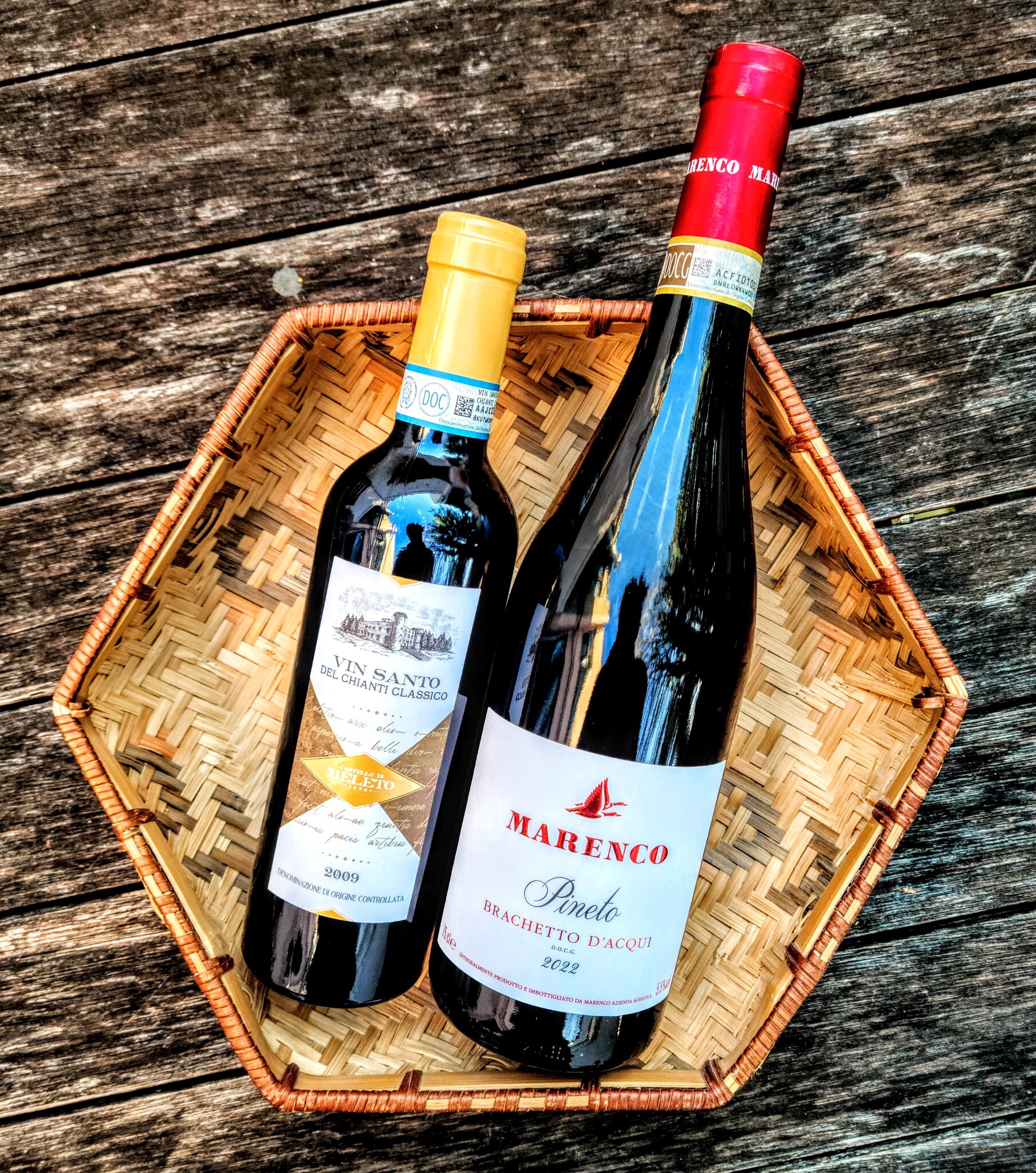 Brachetto d'Acqui "Pineto" 2022 Marenco
$21
Organic, Sustainable
Three sisters run their multi-generation family winery in the rolling hills of Strevi, Piemonte where Brachetto is a native variety. It is semi-sweet, lightly sparkling, and bursting with aromatics of rose petal and raspberries. 
 
Vin Santo 2009 Castello de Meleto
$33
Vin Santo translates to "Holy Wine" and is deeply rooted in the Tuscan tradition. Meleto's bottling shows layers of dried apricot, honey, vanilla and toasted almond. It is silky and round with well-balanced acidity and a long persistent finish.
 
Amarone della Valpolicella 2018 Maso Maroni
$74
Sustainable
Sofia Bustaggi grew up making wine with her father, Mauro. Now she is at the helm of production in the Valpolicella hills just north of Verona, in the little hamlet of Maroni. There is much to relish in her Amarone with its aromas of ripe cherry, plum, blackberry, hints of spice, white chocolate and hazelnut. It's soft on the palate with dense, silky tannins and a wonderfully long finish.