Posted on
By Catherine O'Rourke & Mabel Fischer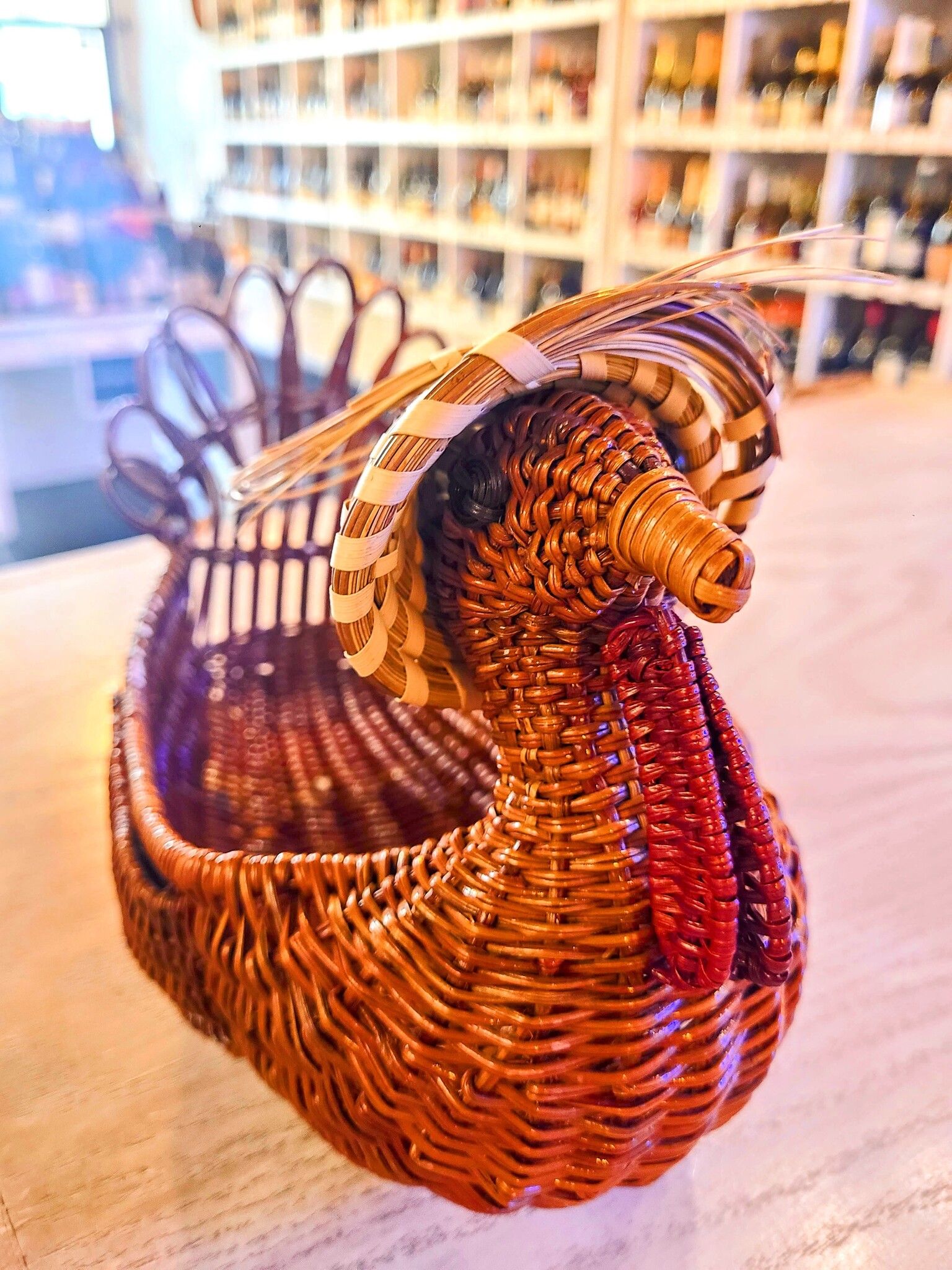 We may not be a wine and liquor store, but we certainly are a wine and wicker store…

Here's a picture of our turkey basket and his sweetgrass hat to guide us through the feast.

Here you'll find a few handfuls of pairing ideas- old favorites and shiny new gems alike.

It doesn't have to be fancy; it just has to be good. If you're in the right place, with the right people, the rest will take care of itself.