Posted on
By Catherine O'Rourke & Mabel Fischer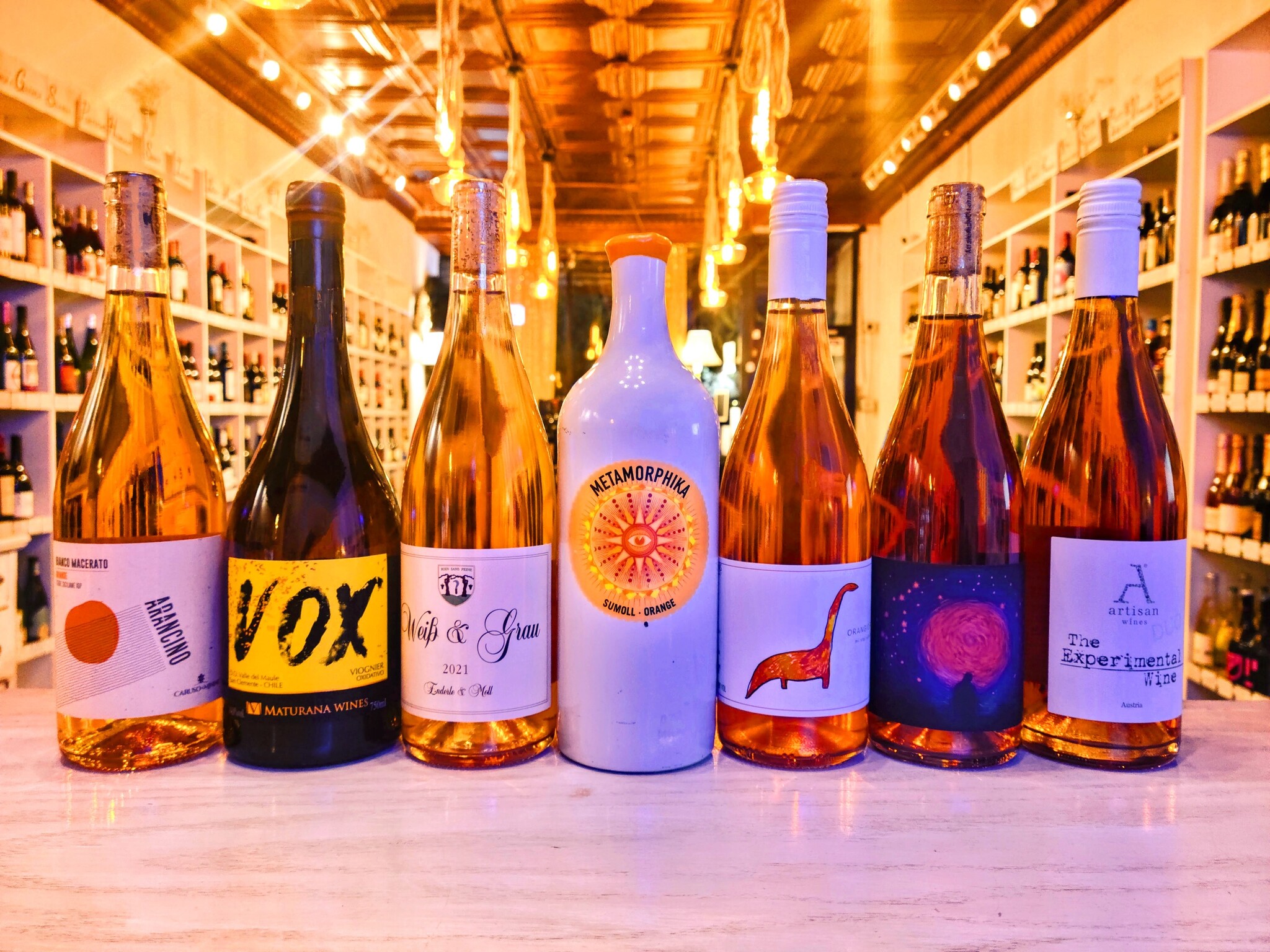 The term Orange Wine is pretty much code for whites made like reds. They sometimes fly by other names such as Amber Wine, Skin Contact White, and in Italy… Bianco Macerato. Skins and juice of white grapes sit together for days or weeks or months..in different vessels, using different varieties, from different regions, by producers with a spectrum of different philosophies and practices. Time on the skin gives flavor, color, texture, and tannin- the more time, the more generous the depth. Orange wines have a lot going on and their spectrum is as wide as any category in the world of real wine- each a discovery all its own.  
The homeland of this style is the country of Georgia where it's tradition for harvested grapes to spend around 8 months in large, egg-shaped qvevri, clay vessels buried beneath the ground where they stay nice and cool while the juice takes on character from the skins, seeds, and sometimes stems that they're spending time with. The style has been studied and playfully followed around the wine-making world, which makes us feel like the lucky ones because we get to host them right here on our shelves!
We have plenty of options in the shop and online.  Here's just a handful that we're digging right now…